Home of the ORIGINAL Tailguard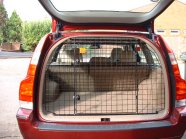 PRICES START FROM £295.00 inc VAT
The single door tailguard is available for all estate cars, hatchbacks, MPVs, 4x4s, vans etc..
Available with ONE large opening door or as "stable" type door for
those vehicles with a pronounced bend in the tailgate to allow better
ingress for dog(s) Picture 19 on gallery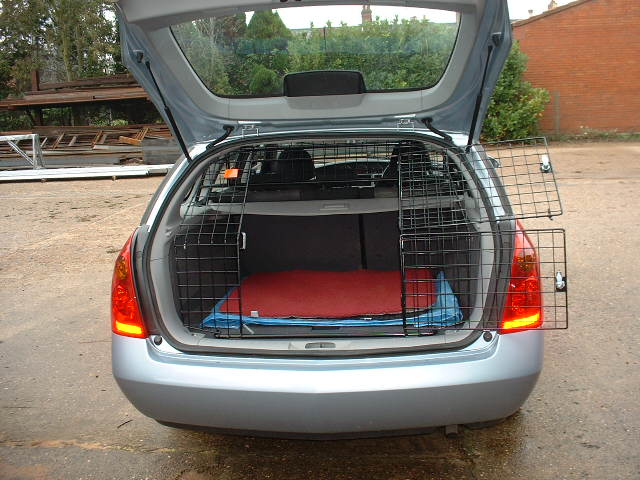 Double door tailguard is useful when dividing the rear of the vehicle into two compartments
using a full guard & divider. Each door can also be of "stable" type opening for vehicles with pronounced bend in tailgate.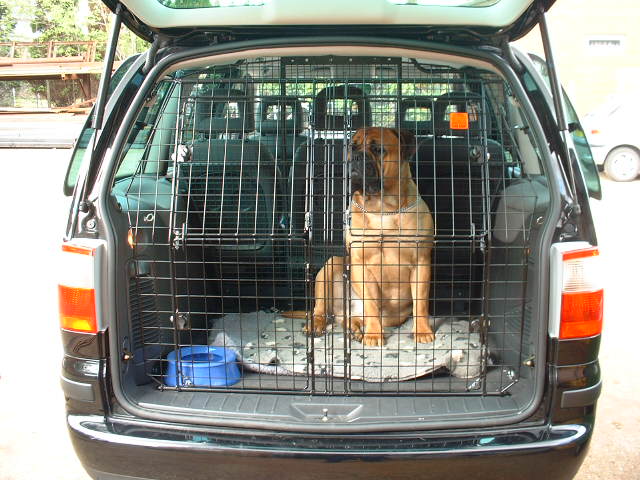 We will probably need to see your vehicle in order to make a divider to fit between the full guard and tailguard.
Please note, these guards fit with 4 small brackets that screw into the car into which the guard then clips (see picture 13 on our gallery for example)