Outdoor Puppy Runs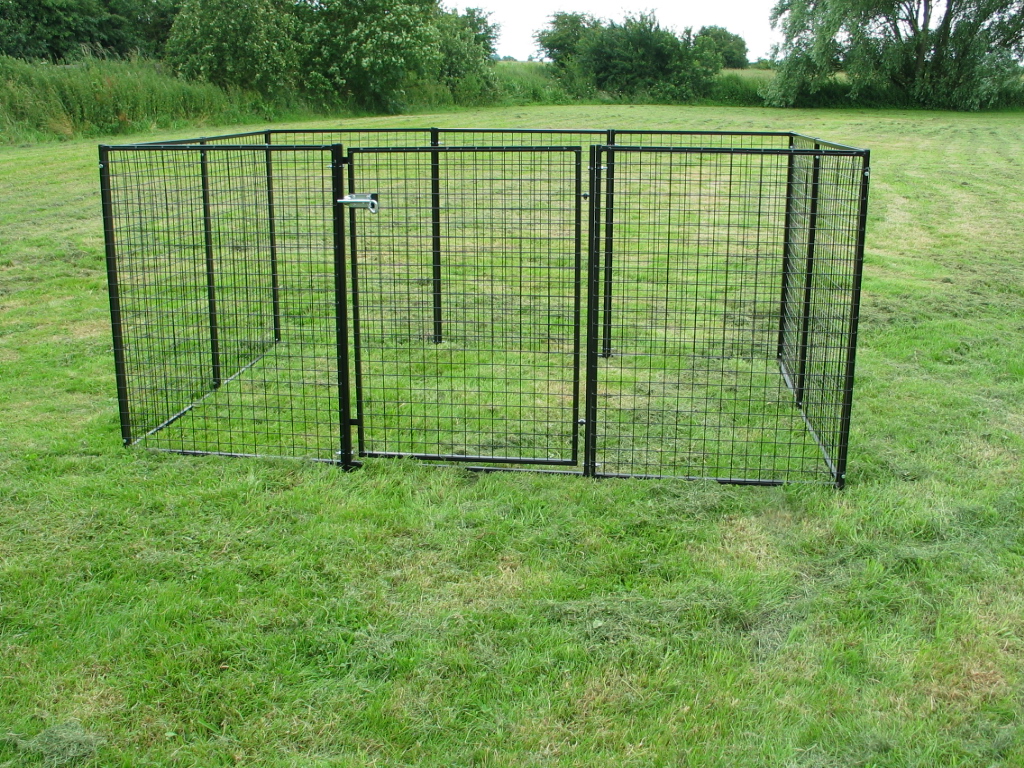 Outdoor puppy runs supplied in a variety of sizes constructed from 3/4" x 3/4" square tube with 2" x2" mesh and finished with a durable black nylon coating.
Pens can be either bolt together (as picture) or slot together.
Doors supplied with padbolt which is lockable.
Doors can be supplied as shown or with a "stepover"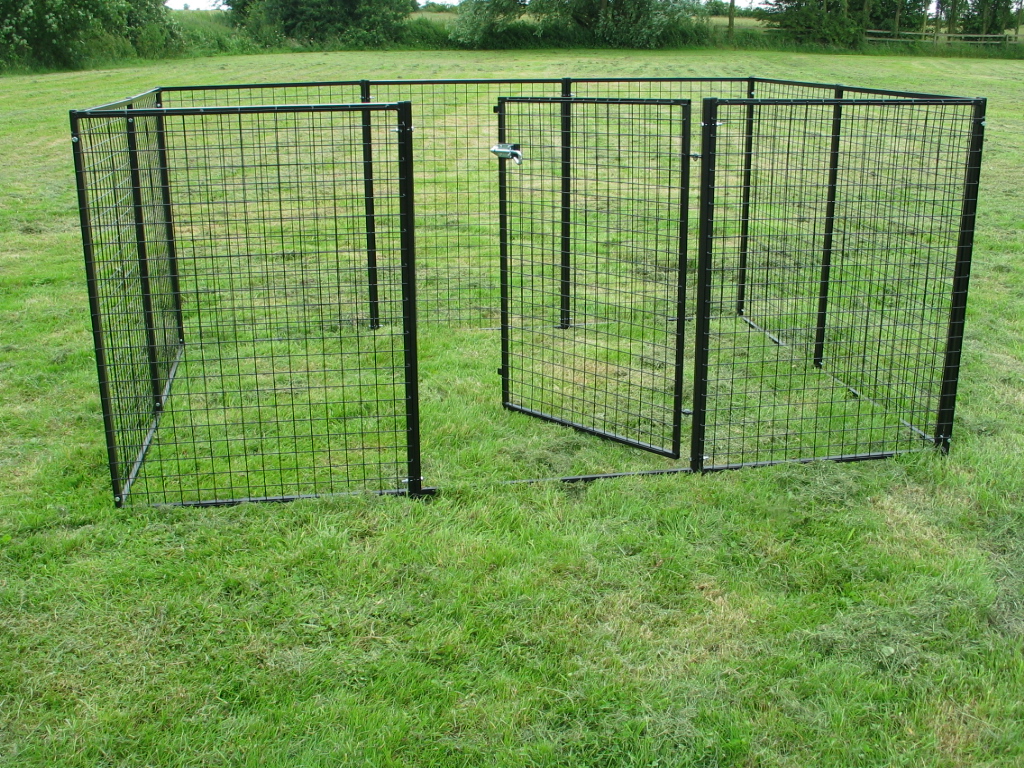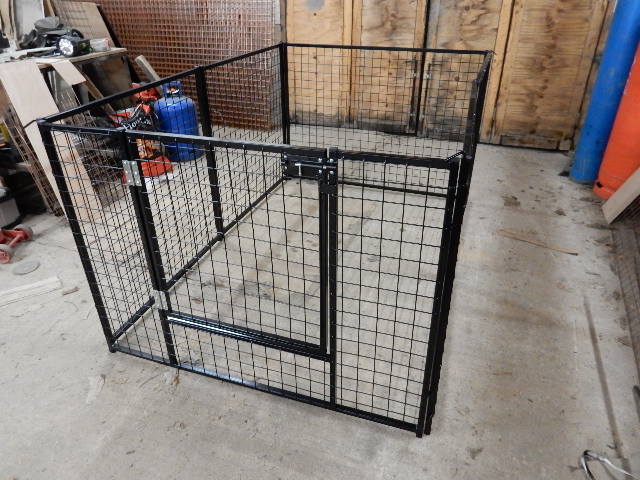 Prices:
9 panels 4' x 3' (as pictured) and 1 panel with door £675.00.00 in the bolt together version or £685.00 in the slot together version.

2 x 4'x3' panels, one with gate & 4 x 3' x 3' panels, slot together £550.00 (as pictured)
For other sizes or combinations POA
P&P upon application or collect from us for no additional charges.
All fixing nuts & bolts supplied as required.
Prices include VAT
(as supplied to the Guide Dogs for the Blind Association)