Dog Shows
When not building our guards & cages we enjoy showing our Large Munsterlanders at dog shows all over the country. We are always happy to mix business with pleasure, so if you want to see us at a show look out for us at the Munsterlander ring.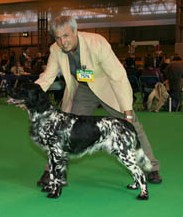 Sh Ch Ripplestar Darceigh at Alfriston winning Reserve Challenge Certificate at Crufts 2008
(14 November 2002 - 12th August 2013 - much loved and dreadfully missed)
Reserve CC Border Union 2005
Reserve CC Crufts 2008
CC Birmingham 2007
CC & BOB WELKS 2009
Reserve CC Border Union 2010
CC National Gundog 2010
Reserve CC Welsh Kennel CLub 2010
BIS & BVIS Large Munsterlander Club Open Show Feb 2012
Best Dog Bath Champ Show May 2012
Reserve CC Blackpool 2013 at the grand age of 10years and 7 months!!!!

UPDATE - Sh Ch Raycris New Attraction at Alfriston ( subject to KC confirmation)
Having won a third CC at Welsh Kennel Club, Harry becomes our second Show Champion

CC & BOB Border Union 2010
CC Windsor 2013
RCC Leeds 2013
RCC Paignton 2013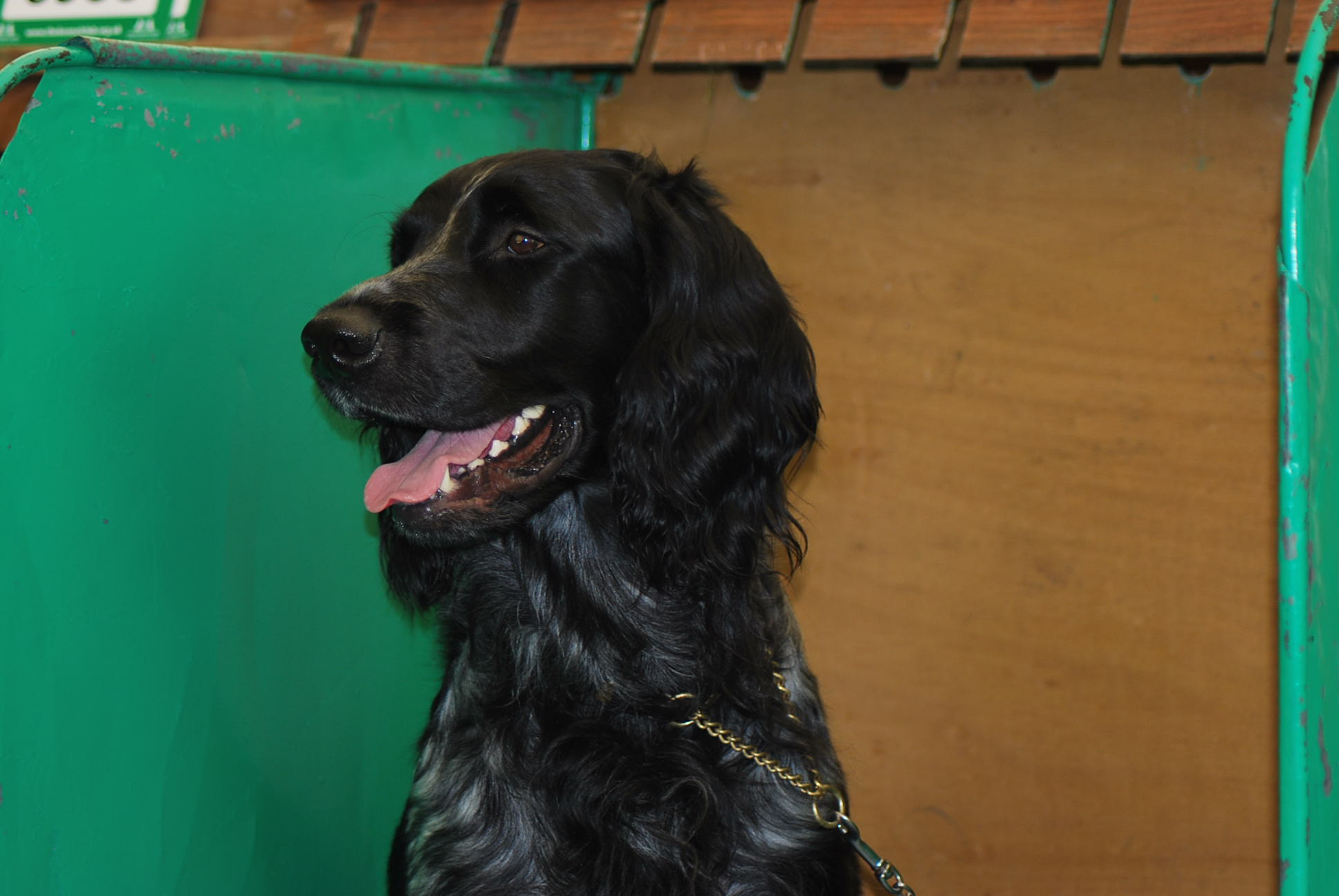 Res CC East of England Show July 2011
Res Best Dog Bath Champ Show May 2012
Res Best Dog LMC Open Show Oct 2012
CC Wndsor 2013
Res CC Windsor 2015
Res CC East of England 2015
CC WKC 2015

Harry has now retired from the showring, he's more than earned this and is living the life of Riley with our daughter and family. Born on 12th March 2006 Harry left us on 17th June 2019 after a short illness. He's free now to run his heart out over the rainbow bridge but tears in 2 households now.

Raycris Constantin at Alfriston
Best Puppy Paignton 2013
Res CC WELKS 2014
Best Dog LMC Open Show October 2014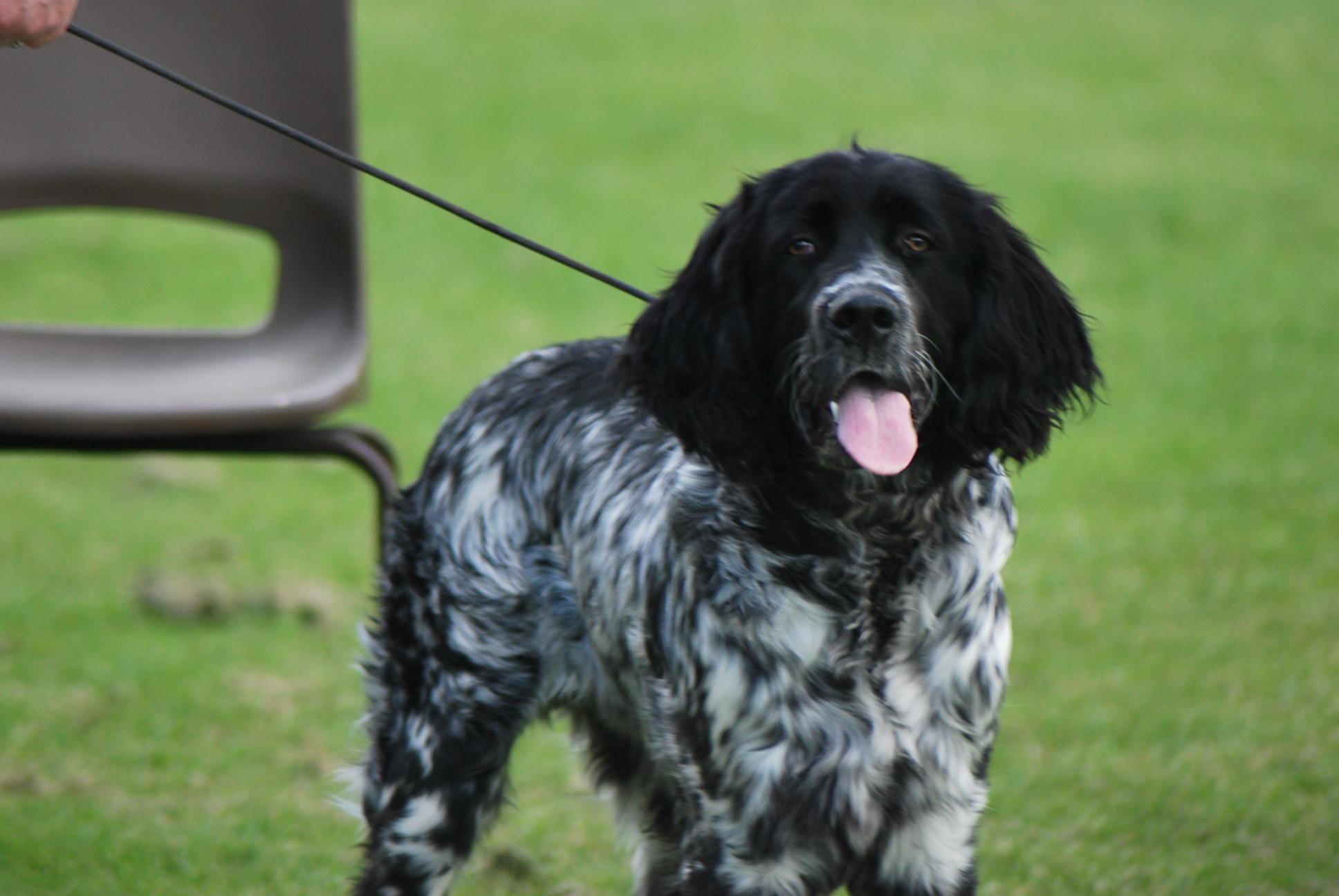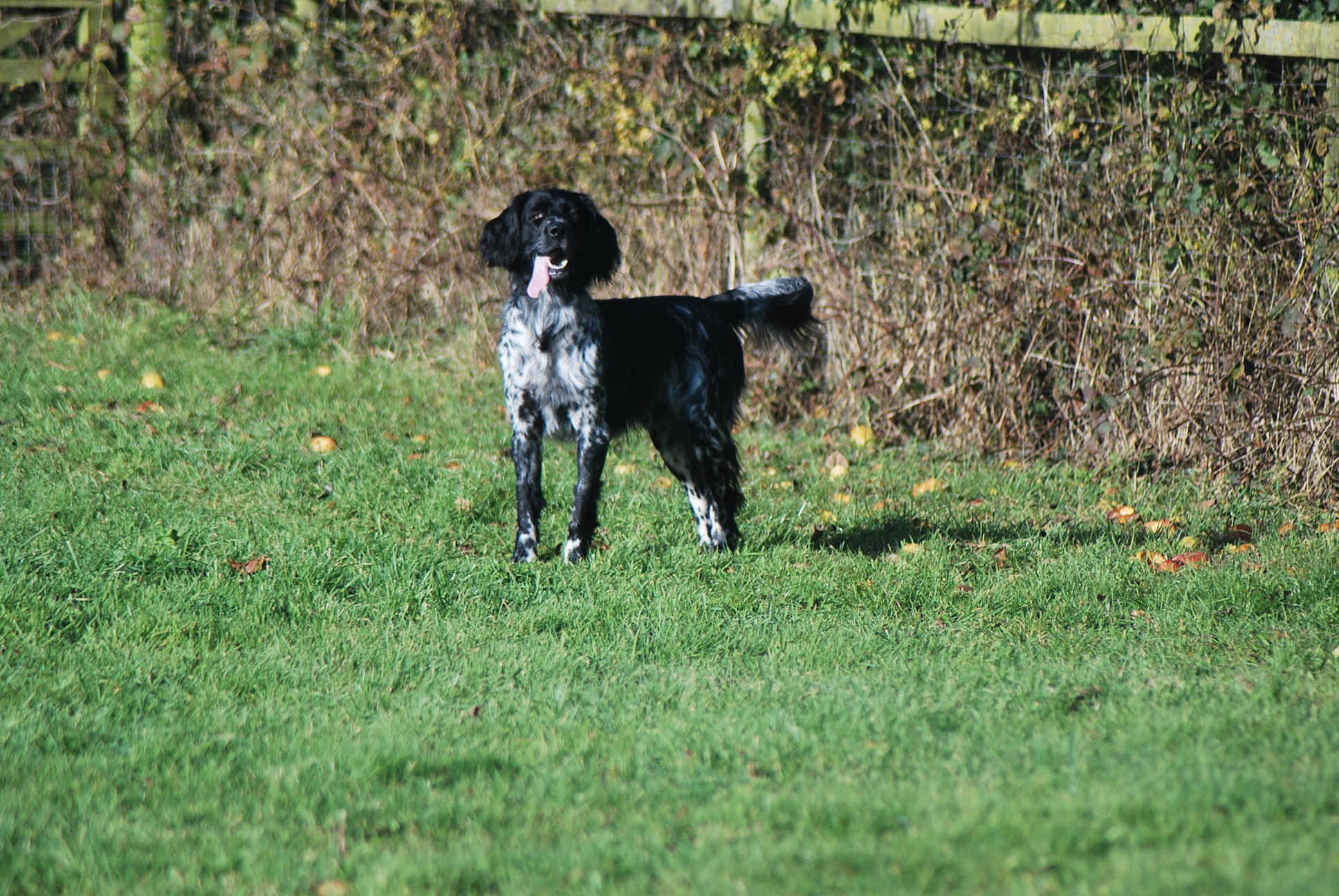 Oh Boy! Merlin only went and took DCC & BOB under judge Val Grant at our local Championship Show on 7th July 2019 (we didn't see that coming)
Oh Boy, Oh Boy, yet again Merlin has amazed us by taking DCC, BOB & Best Veteran at Blackpool Championship Show 21/8/21 under judge Carol Coode.
Still getting the runs this time the RDCC under judge Kay Reud at Driffield 27/8/21


Our most recent addition is Sh Ch Waldo vom Busshof mit Alfriston (Imp Deu) Subject to KC confirmation) (14/5/17) he joined us at the very end of August 2017 from Germany. We are looking forward to seeing him progress.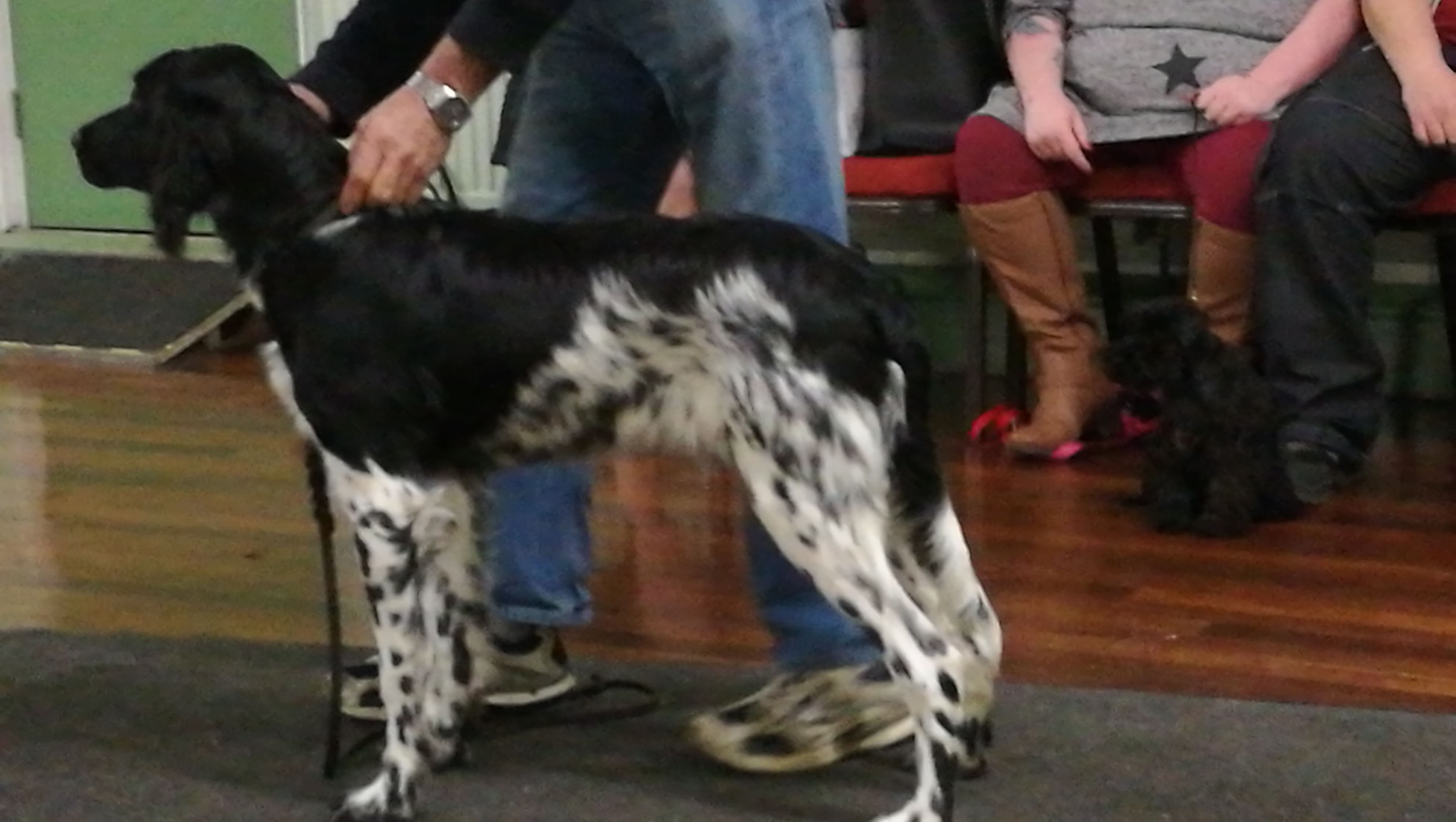 Waldo has become our third Sh Ch
Sadly due to the adverse weather conditions we never made it to Waldo's first show but at the 2 we did get to we were delighted with 1st Puppy & BP at Luton Premier Open Show and 1st Puppy & BP at Dukeries Gundog, so many thanks to judges Jane Eyeington & Hannah Patrick.
Waldo has continued to do well in the show ring and easily qualified for Crufts 2019.
He was awarded Res Best Dog at LMC Open Show 10/2/19 by judge Martyn Rees.

East of England is proving to be our "lucky" show with Waldo taking his first CC 10th July 2021 from judge Martyn Rees.
Onwards and upwards Waldo has been awarded his 2nd CC on 7th August 2021 by judge Chris Morgan.

Oh WOW Waldo gained his crown today at Driffield Ch Sh 27/8/21 under judge Kay Reid - many many thanks.

Another good year for Waldo winning RCC at Manchester Championship Show under judge Becky Johnson and again at Leeds under judge Elaine Bradley and Driffield under judge Janet Kirkwood. Along with Reserve Best Dog at LMC Open Shows (June & October) under judges Keeley Newman-Jones and Russell Mosedale respectively.

Joining us just before Christmas welcome to Waldo's son Lewis a great bundle of fun we look forward to meeting up with our friends at shows during 2023.